About game
Grand Theft Auto: San Andreas (GTA SA) is an iconic open-world action-adventure game released in 2004 by Rockstar Games. Set in the fictional state of San Andreas, it follows Carl "CJ" Johnson as he returns to his hometown to unravel the mystery behind his mother's murder. The game offers a vast, immersive environment with three major cities, diverse landscapes, and a gripping storyline. Known for its extensive customization options, players can modify CJ's appearance, vehicles, and even engage in various activities like gang wars, heists, and more. GTA SA remains a classic, celebrated for its engaging narrative and groundbreaking gameplay.
Introduction
The Canvas: MMGE 1 for Low-End PCs by Abhinav Modders
For those with humble hardware, MMGE 1 (Modders Graphics Mods Edition) by Abhinav Modders is the perfect canvas. This graphics mod redefines the visual landscape of San Andreas, enhancing textures, lighting, and shadows, providing a subtle yet impactful facelift for even low-end PCs. It's the first brushstroke in our masterpiece.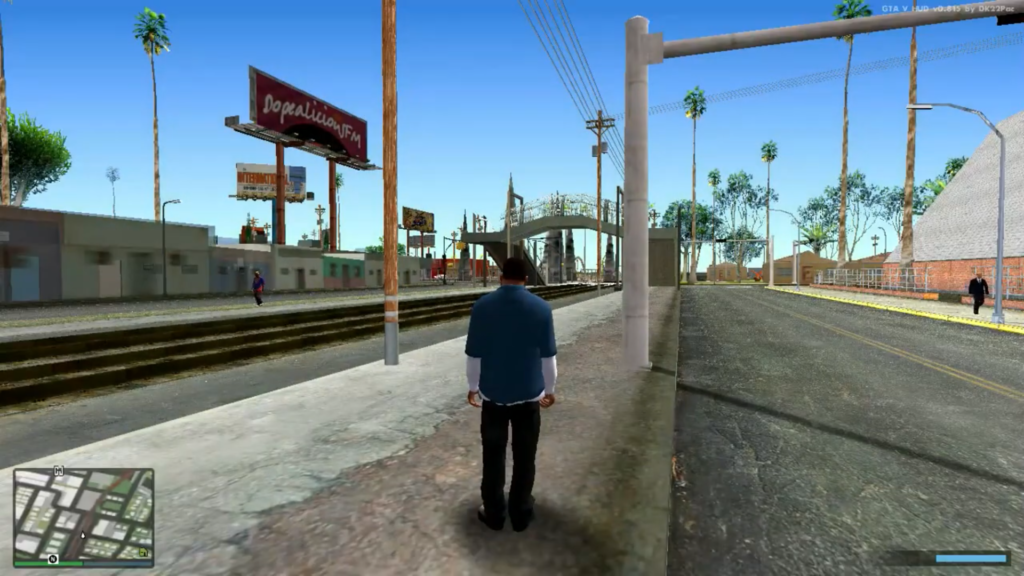 Character Dynamics: GTA 5 Character Switch Mod
GTA V introduced the groundbreaking character switch mechanic, allowing players to seamlessly transition between protagonists. Bringing this innovation to San Andreas, the Character Switch Mod adds a layer of complexity and excitement to the classic narrative. Control CJ, Sweet, and others with a simple tap, transforming the gaming experience.
Nature's Symphony: Insanity Vegetation Mod
The Insanity Vegetation Mod turns the flora of San Andreas into a lush, vibrant spectacle. Inspired by the rich landscapes of GTA V, this mod injects life into the environment, making every tree, bush, and flower a visual treat. Traverse the countryside with a newfound appreciation for the beauty of the outdoors.
A Fleet of Marvels: Jericho's Mega Vehicle Pack
Jericho's Mega Vehicle Pack is a gearhead's dream come true. This mod introduces a plethora of vehicles inspired by GTA V, ranging from sleek sports cars to massive trucks. The streets of San Andreas transform into a car enthusiast's paradise, with each vehicle meticulously crafted to mirror the aesthetic of its modern counterpart.
Arming for the Future: GTA 5 Weapons Pack
Upgrade your arsenal with the GTA 5 Weapons Pack. From advanced firearms to melee weapons, this mod brings the cutting-edge weaponry of GTA V to San Andreas. Whether engaging in gang wars or facing law enforcement, these weapons add a new layer of strategy and firepower to the classic gameplay.
The Makeover: GTA 4 Los Santos Retexture Mod for GTA SA
Give Los Santos a facelift with the GTA 4 Los Santos Retexture Mod. This mod revamps the cityscape, replacing outdated textures with high-definition counterparts inspired by GTA IV. Watch as familiar landmarks and streets undergo a modern makeover, breathing new life into the urban sprawl.
A New Perspective: GTA SA First-Person Mod
Step into CJ's shoes like never before with the GTA SA First Person Mod. This immersive mod transforms the gameplay experience, allowing players to see San Andreas through CJ's eyes. From intense shootouts to leisurely drives, every moment becomes more personal and engaging.
Precision Aiming: GTA SA Advanced Aiming Mod
Hone your marksmanship skills with the GTA SA Advanced Aiming Mod. Inspired by the refined aiming mechanics of GTA V, this mod introduces precision aiming, adding a layer of realism and strategy to gunfights. Take down enemies with surgical precision as you adapt to the enhanced aiming dynamics.
In conclusion, the convergence of these mods transforms GTA San Andreas into a masterpiece that seamlessly integrates the best elements of both worlds. From the visual spectacle of MMGE 1 to the immersive dynamics of the Character Switch Mod and the realism introduced by the Advanced Aiming Mod, each mod contributes to a harmonious symphony of innovation. The result is a gaming experience that bridges the gap between nostalgia and modernity, offering a fresh perspective on the timeless classic that is Grand Theft Auto: San Andreas.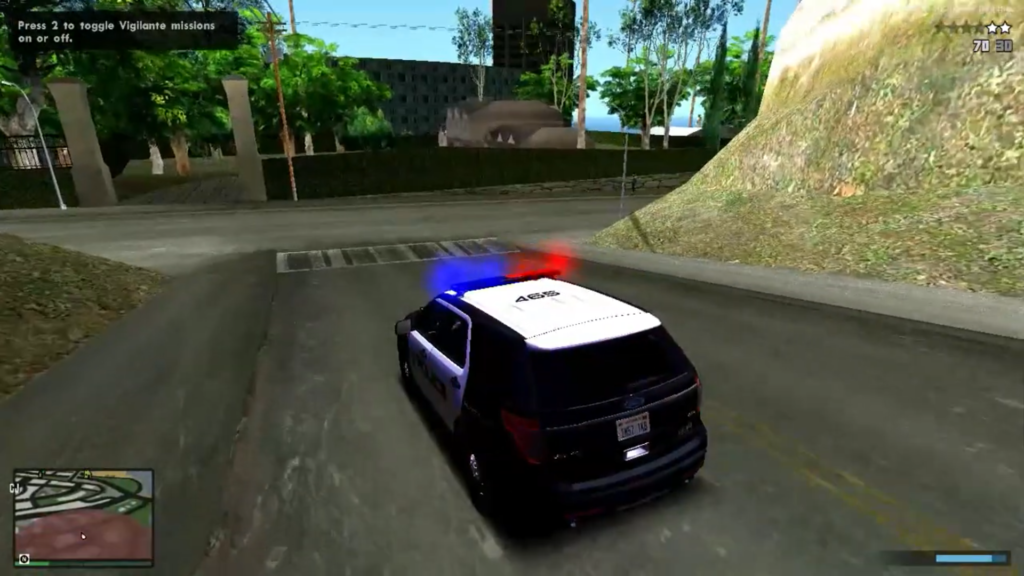 Downloads
GTA 5 Character switch mod : https://www.gtainside.com/en/sanandreas/mods/95078-v-style-character-switch-4/download/
Graphics mod : https://www.gtainside.com/en/sanandreas/mods/146213-mmge-1-for-low-end-pc/
Vegetation mod : https://www.gtainside.com/en/sanandreas/mods/91228-insanity-vegetation/
car pack : https://www.moddb.com/mods/jerichos-mega-vehicles-pack
gta 5 weapon pack : https://www.gtainside.com/en/sanandreas/weapons/81041-gta-v-weapon-pack/
gta 4 los santos retexture gta sa : https://gamemodding.com/en/gta-san-andreas/graphic/24170-gta-sa-iv-los-santos-re-textured-ciy.html
gta sa first person mod : https://www.gtainside.com/en/sanandreas/mods/117753-first-person-v3-0-fixed/
GTA SA Advance aiming mod : https://gamemodding.com/en/gta-san-andreas/others/92098-advanced-aiming-mod-v14.html